Press | Product design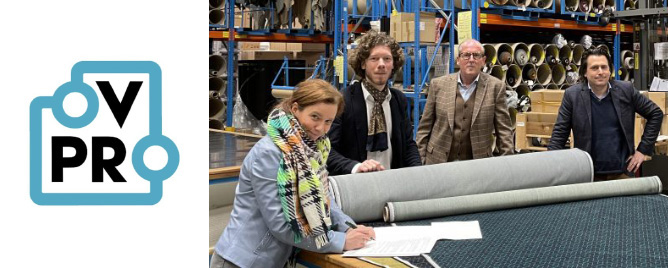 OVExpo | Coronaproof interior textiles are the standard of the future
Everyone is still confronted with the consequences of the pandemic in many areas. In public transport, Buvetex wants to contribute to a solution with coronaproof upholstery. The so-called Bioguard substances fight 99.9 percent of unwanted DNA, viruses and bacteria.

The interior textile is ideal for complete upholstery for buses in public transport and private bus transport and is seen by Buvetex as the standard of the future. "Our coating kills all unwanted germs within 10 minutes of contact time. Bioguard's active ingredients adhere to their membranes and generate an electrostatic attraction. This ionization process deactivates the pathogens, because their DNA is displaced and destroyed by the membrane."

KesselsGranger DesignWorks
Buvetex has specialised for more than 40 years in the development and trade of a complete range of upholstery and finishing materials for the interior of coaches and buses. The company's products are made of the highest quality leather, imitation leather, micro leather and fabrics (both polyester and polyester-wool combinations), and this in a very wide color range.

The design has also been considered, as even the very best fabrics and materials require a good design. That is why Buvetex has entered into an exclusive partnership with KesselsGranger DesignWorks, an award winning design studio that has earned its spurs in bus and yacht construction. Together with this partner, the company provides customisation that completely meets the desired appearance of each project.
Categories
Archive