Projects | Graphics | Brochures
Grand Sturdy series
Linssen Yachts BV
For Linssen Yachts, KesselsGranger DesignWorks designed a range of brochures to accompany the latest yacht models. The brochures have a hard cover and the Linssen logo is finished in silver foil.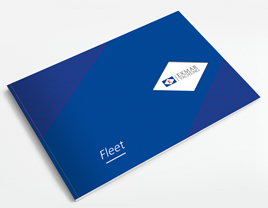 Charter & Management
Exmar Yachting NV
Exmar Yachting offers comprehensive support to owners and captains of luxurious superyachts. KesselsGranger DesignWorks were asked to develop a set of luxury brochures. The covers of the brochures have a die cut diamond shape inspired by the Exmar logo.