Introduction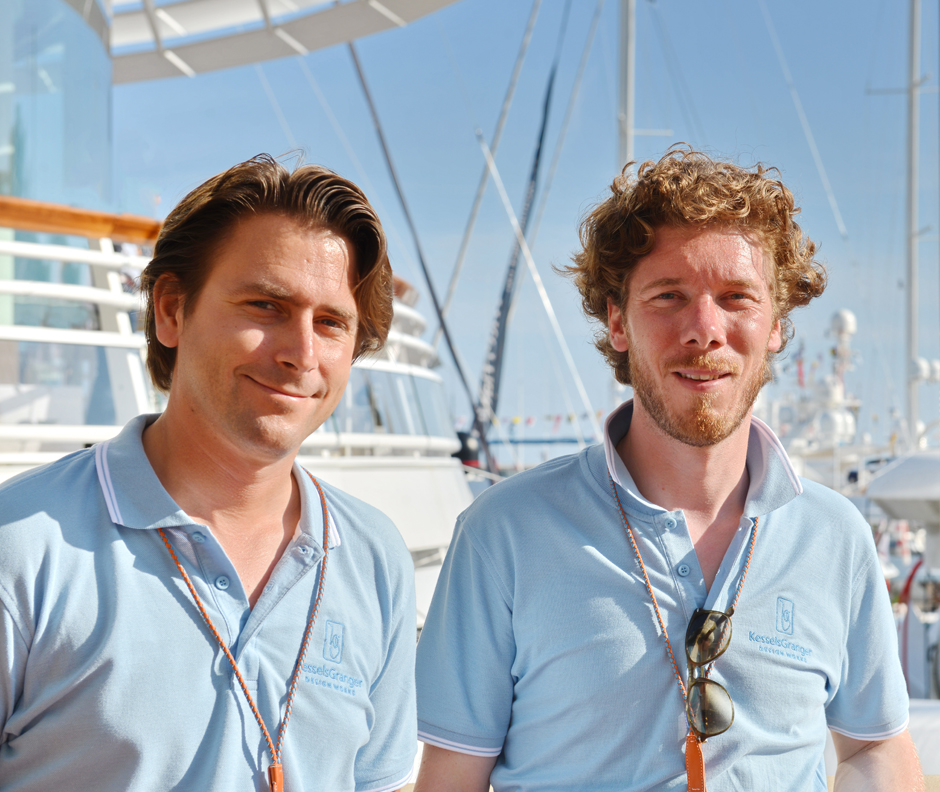 KesselsGranger DesignWorks was founded after Steven Kessels and James Granger graduated from the Design Academy Eindhoven. From a close friendship they developed a successful company with an impressive portfolio.
Their mutual interests in art and design formed the base of a close friendship. Steven Kessels and James Granger have a drive for the design of beautiful products. Designs of KesselsGranger have an emotional value, can be produced cost-effectively and are functional in use.

The goal is to advise entrepreneurs in product development. This includes the design of new products and the redesign of exisiting products in order to increase turnover and thereby increase the value of their business. Alongside this, KesselsGranger is strong in the field of branding and graphic design; projects whereby the entrepreneur receives beautiful graphics to support their success stories.

KesselsGranger has developed a broad scale of projects in diverse markets such as automotive, maritime, lifestyle and architecture. This broad expertise strengthens the aim to think quickly and out-of-the-box. The individual ideas and innovative solutions of KesselsGranger are supported by in-depth and up-to-date knowledge of different sectors.

Alongside product development, KesselsGranger advises companies and organisations in the area of design strategy that help the entrepreneur to innovate, convince others and succeed in their business goals. This includes the creation of design visuals for sales and tender projects.

The client is central. With a studio in Belgian Limburg near the Dutch border, KesselsGranger is close to the entrepreneur. Success, involvement and continuity result in long-term client relations. You are welcome to get in touch with KesselsGranger and visit the design studio at the historical site of C-mine in Genk.
KesselsGranger DesignWorks