Press | Product design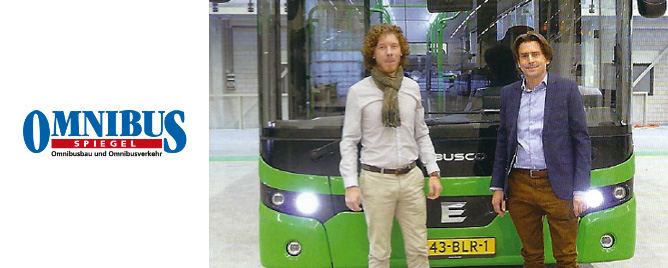 Omnibus Spiegel | Quantensprung, Fahrbericht EBUSCO 2.2
The German magazine Omnibus Spiegel dedicated a special article and test drive report on the EBUSCO 2.2, designed in collaboration with KesselsGranger.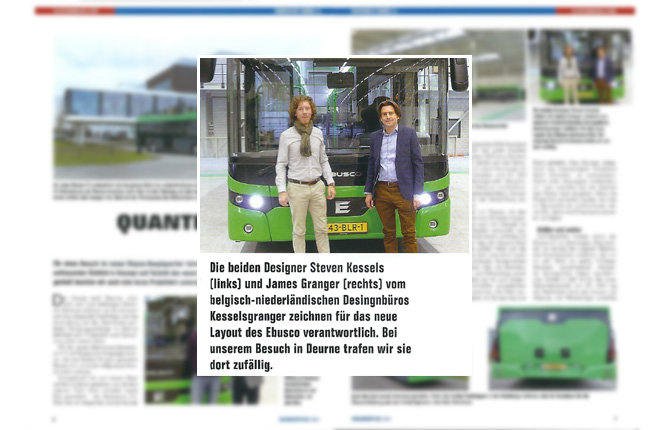 Konzeptionell hat man keinen Stein auf dem anderen gelassen und mit dem eigenen Team einen komplett neuen Bus entwickelt – die Generation 2.2. Das Ziel, ein elegantes und attraktives Fahrzeug zu schaffen, ist der niederlandischen Firma in der Tat gut gelungen. Das neue Auβen- und Innendesign sowie die Fahrerkabine entstanden in Zusammenarbeit mit dem belgisch/niederländischen Designbüro KesselsGranger DesignWorks.

Conceptually, EBUSCO has left no stone unturned and developed a completely new bus with their own team - the generation 2.2. The goal of creating an elegant and attractive vehicle has indeed been achieved by the Dutch company. The new exterior and interior design as well as the driver's cab were created in cooperation with the Belgian / Dutch design studio KesselsGranger DesignWorks.


Categories
Archive